Robert Schwartz ("Rob") joined the Navy in February of 1991 and started his career in submarines aboard the USS Kamehameha SSBN 642; homeport, Groton, CT. After graduating Hospital Corps school, he was stationed at the Naval Medical Clinic in Quantico, then Naval Hospital in Guantanamo Bay, Cuba. As the Leading Petty Officer for Field Operations Medical Section, he provided medical support to the Minefield Maintenance Section, the Naval E.O.D. Detachment, and the Rifle Security Companies stationed on the island. Finally, Robert finished his enlistment as the Leading Petty Officer of the General Surgery Clinic in Newport, Rhode Island.
In August 2001, Robert enlisted in the Pennsylvania National Guard as an Infantry Sergeant.  While serving in the National Guard, Robert was deployed to Kosovo in support of Operation Enduring Freedom. He was, subsequently, sent to Bogalusa, Louisiana in September 2005 to aide in the Hurricane Katrina Relief effort.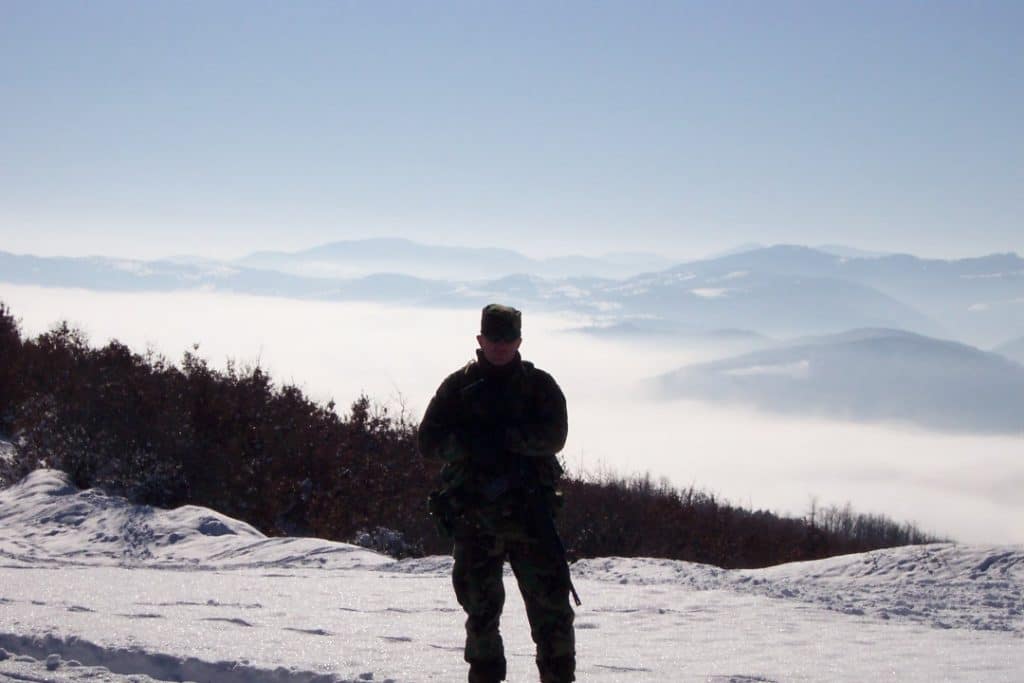 Robert went on to earn a Bachelor of Arts in Anthropology from Temple University in Philadelphia, Pennsylvania. In June of 2007 after graduating college, Robert joined the Helmets to Hardhats organization.
Robert covers the Northeast Region for Helmets to Hardhats as our Senior Program Manager. His clear passion for the veteran community is clear through his work as he works extremely hard to transition each member in his region. If you have a question regarding the program, Rob knows the answer! H2H is thrilled to have such knowledgeable Regional Managers continuing to change lives every single day.